Altered Book Color Round Robin - Brown
12/01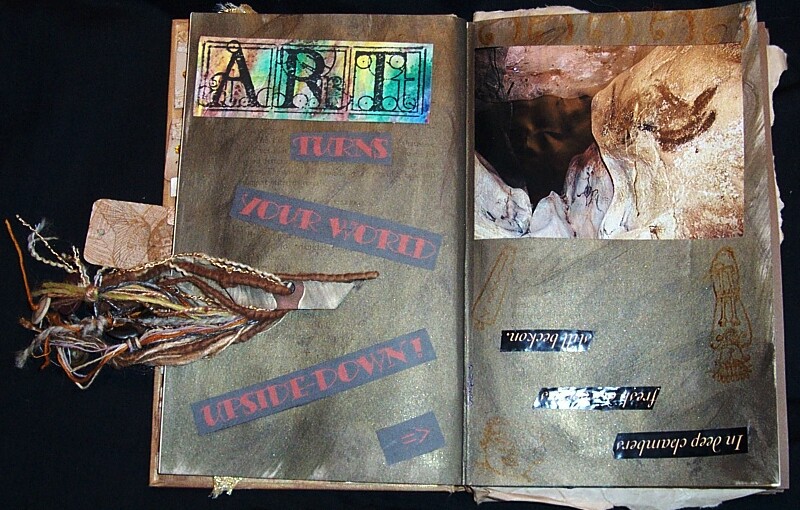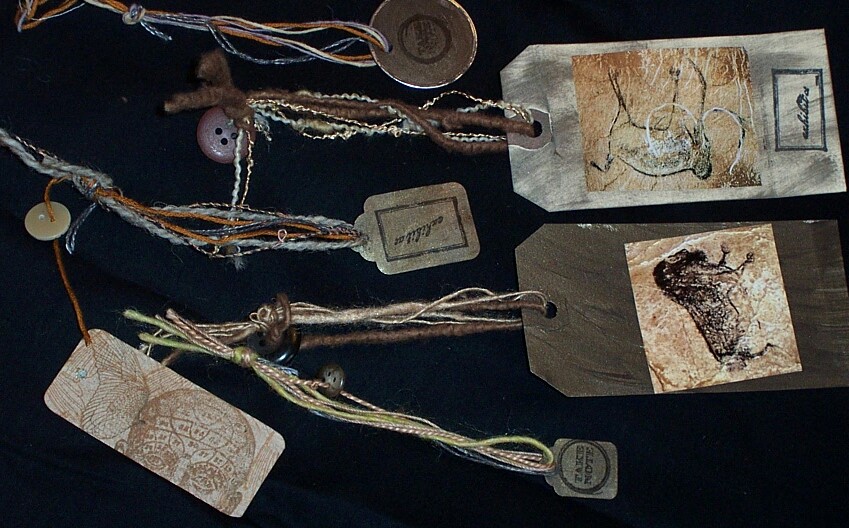 Art Turns Your World Upside Down.
Pocket, with tags shown below:

Altered Book - Color Round Robin - BLUE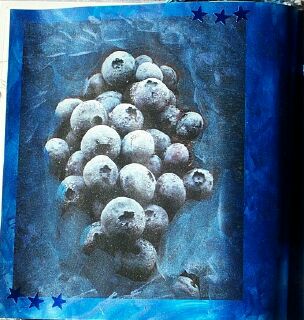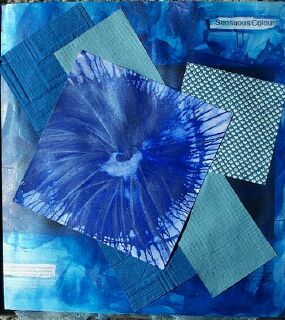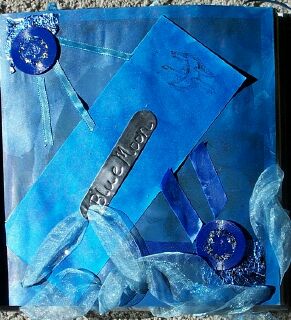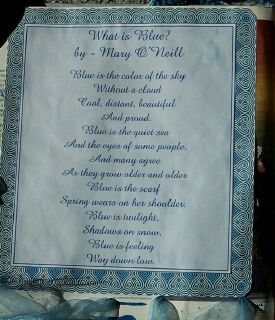 Poker Chips, organdy ribbon threaded through punched holes, Intaglio with "Blue Moon" etched in.

A poem about the color blue.


Altered Decks - Card Swap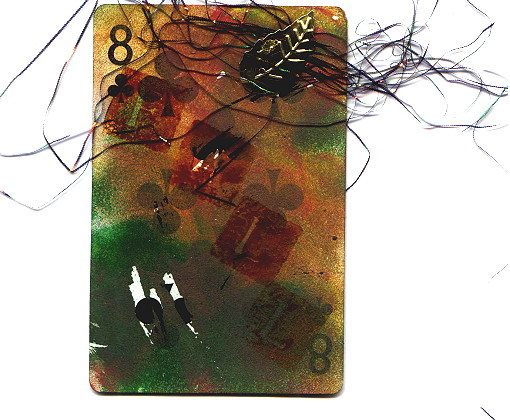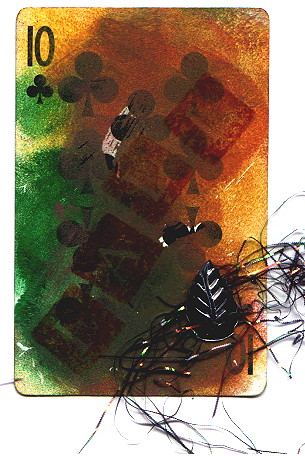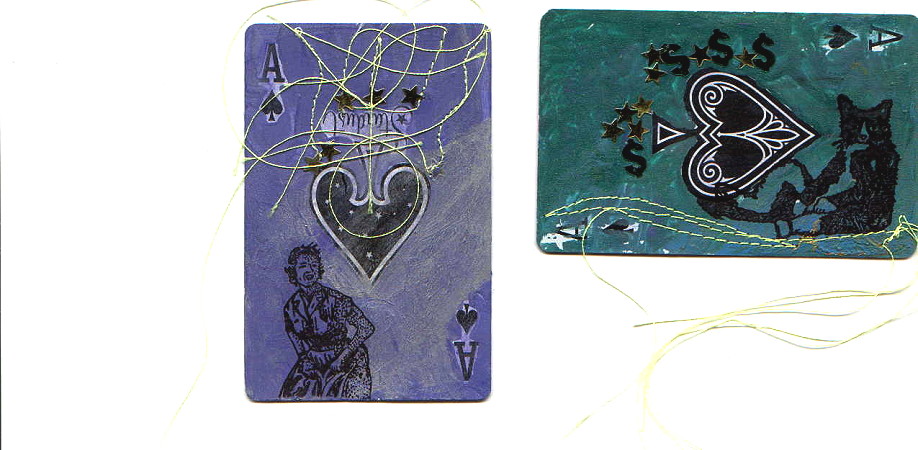 AlteredCards List - Autumn card swap 2001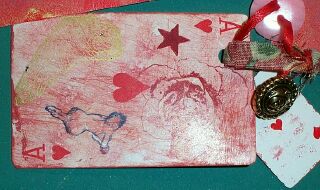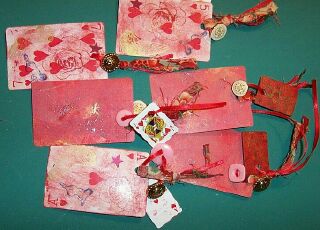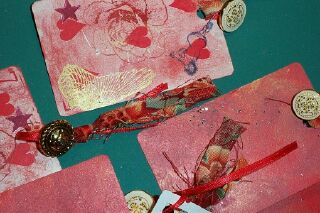 Altered Cards List - Valentine's Swap 2002

Acrylic paints, stamping, fabric, ribbon, buttons, mini cards, glitter!

Acrylic paint, stamping, Tintzl, metallic leaves


Collaborative Tarot Deck - Comparative Tarot Group
The King of Wands